How BIM improves safety, increases efficiency and reduces operating costs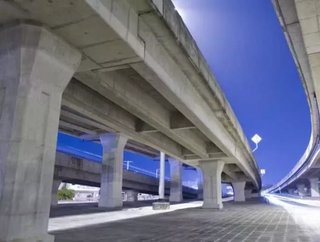 As BIM (building information modelling) is increasingly being adopted as a standard in architecture and construction, civil engineers are now seeking to...
As BIM (building information modelling) is increasingly being adopted as a standard in architecture and construction, civil engineers are now seeking to identify the role it can play in their field.
Civil engineers who are regularly engaged with architects or structural engineers may already be familiar with BIM, but for those who are involved in designing roads and highways, the process is a whole new world, but one that is highly relevant now and will continue to grow in importance.
BIM helps not just in constructing 'buildings' but also in building any sort of infrastructure.  It is an integrated process built on coordinated and reliable information about a project from design through construction and operations.
BIM can be considered a thought process that governs work through various stages of the project in the shape of information that stays digital, consistent and coordinated.  Hence, the chief benefits of BIM are that there is no duplication of information.  It is a constantly updated centralised database model and streamlined flow of information from field (survey) to design and finally to construction and maintenance/operations.
BIM and civil engineers
Implementing a BIM process for road and highway design starts with the creation of coordinated, reliable design information about the project, resulting in an intelligent 3-D model of the roadway.  The elements of the design are related to each other dynamically, not just points, surfaces, and alignments, but a rich set of information and the attributes associated with it.
For example, halfway through a roadway design project the profile may need adjustments to a vertical curve and the grades. By adjusting the profile, all of the related design elements update automatically, allowing the designer to instantly see the impact.
In this way, BIM facilitates evaluation of many more design alternatives. As part of the design process, civil engineers can leverage the information model to conduct simulation and analysis to optimise the design for constructability, sustainability and road safety. Finally, with a BIM process, design deliverables can be created directly from the information model. Deliverables include not only 2D construction documentation, but also the model itself and all the rich information it contains, which can be leveraged for quantity take-off, construction sequencing, construction stake-out,  as-built comparisons and even operations and maintenance.
In the case of construction stake-out, digital points are added in the office to the information model and can be sent directly to total station equipment on site. This equipment has the ability, once coordinated to stake-out numerous points robotically removing the need to generate stake-out points from 2D CAD or paper drawings. This process allows a more efficient and accurate way to link the office to the site and through verification of the as-constructed, links the site back to the office.
The use of modelling, 3-D visualisation and analysis is nothing new for road and highway design professionals, but with traditional drafting-centric approaches, design, analysis and documentation become disconnected processes, making evaluation of what-if scenarios inefficient and cost prohibitive.
By dynamically connecting design, analysis, and documentation in a BIM workflow, most of the effort in a roadway design project is shifted back into the detailed design phase when the ability to impact project performance is high and the cost of making design changes is low. This allows engineers to spend more time evaluating what-if scenarios to optimise the design and less time generating construction documentation.
Machine guidance applications can benefit significantly from a BIM model, an object based model supports attribute meta data associated to work packages for specific machine types. High accuracy paving machines require parametric models, while earthmoving machinery can work will with surfaces, string-lines as well as parametric models.
Benefits in civil design
The most immediate benefits of BIM in the case of road and highway design are better designs and increased efficiency and productivity. Because design and construction documentation are dynamically linked, the time needed to evaluate more alternatives, execute design changes and produce construction documentation is reduced significantly. This is particularly important for transportation agencies because it can shorten the time to contract letting, resulting in projects being completed sooner and within more predictable timetables.
Beyond efficiency and productivity, BIM facilitates roadway optimisation by including visualisation, simulation and analysis as part of the design process. Many criteria can be assessed to achieve an optimal roadway design, for example in terms of constructability, road safety and sustainability.
Constructability
Civil engineers typically design for code compliance, not for constructability. But incorrect interpretations about design intent made in the field because of ambiguous documentation can lead to delayed schedules, change in orders and RFIs (requests for information) after construction begins.
Consider a typical new highway construction project with bridges and interchanges budgeted for £100m. Typically, about seven to eight per cent of the investment will go into design development.
Reducing the design spend by 35 per cent with a more productive process saves £2.6m. But reducing the construction portion by 15 per cent by considering constructability during design saves nearly £14m. These savings don't take into account litigation that can result from mistakes in the field. Designing for constructability can help reduce these mistakes before they become a problem.
Rich BIM models allow the machine guidance to reach new levels of data capture and as-built object modelling.  Machine control, with a CAD based model improves productivity on a job site, by eliminating the need for traditional stake-out methods.  However, the BIM model offers the ability to work with specific objects, and update at an object level the specificity of as-built information. This includes capturing more than just points; it includes layers, material type, and underground utilities, contributing to a rich model to be used further in the process.
A single BIM model can be updated from a variety of machine control applications simultaneously, and shared across multiple systems, minimising duplication of work.
Road safety
Analysis to ensure safe stopping and passing sight distances is a key factor driving design decisions. Traditional sight distance analysis is based on mathematical equations applied to vertical curvature in the road profile. But, this approach fails to take into account factors such as horizontal layout and visual obstructions. Integrating interactive visualisation and sight distance simulation into the design process allows the civil engineer to identify quickly whether the road geometry meets critical safety parameters related to sight distances, including grades, curvature, and visual obstructions such as barriers, berms and foliage.
Probably the most significant advantage of BIM compared with a drafting-centric process is the ability to extend the use of the information model beyond design, analysis and simulation into the field (construction) through solutions like Leica's BIM Field Trip. For example, transportation agencies increasingly are using the 3-D model for operating construction equipment with GPS (Global Positioning System) machine guidance. Benefits include increased productivity and accuracy, reduced survey costs, lower equipment operating costs and an extended work day.