TruMetric Continues Drone Surveying for the Future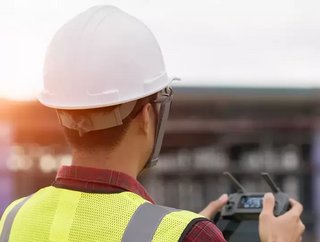 As drone technology becomes more widely used in construction, TruMetric retains the service as part of its portfolio for the future of surveying
Technology has developed from a source of entertainment and convenience to revolutionising the way professionals carry out their daily tasks. Even radio controlled devices, that were once built for entertainment, are becoming vital tools to enhance the built environment. 
Construction Surveyor, TruMetric is registered and approved by the Civil Aviation Authority to operate drones for the future of airborne surveying, and offers drone surveying as part of their comprehensive list of services. 
As digital transformation works its way into all areas of business, the construction industry is quickly adopting the use of unmanned aerial vehicles (UAV) to carry out analysis at a distance, providing benefits for surveyors in terms of efficiency and safety.
Improved Survey Capabilities
Advancements in drones technology have made them safer than ever for use around construction sites. In the UK during the Covid-19 pandemic, the government emphasis on social distancing meant that tighter restrictions were imposed on construction work to allow operations to continue. The ability to utilise drone technology to carry out construction surveys meant safer conditions for surveyors.
Drone use reduces the necessary number of personnel on site to carry out a traditional ground survey.

No need for access equipment such as ladders, scaffolding, cherry pickers and mobile elevating work platforms (MEWP).

Surveyors are not required to enter seemingly dangerous areas.

Drone technology provides a field of view that cannot be replicated by humans. 

Faster surveying with more information gathered.
Estate agents are a key demographic that utilise digital surveying capabilities. Drone technology can provide high resolution images, 3D mapping and topographical solutions that allow companies to continue working in the most difficult situations. True Metric's pilots, in combination with their UAVs, provide a safer and more cost effective data gathering solution, while identifying hazards and providing better insight into construction risks. 
The company states on its website, "A drone allows us in a relatively short time period to rapidly capture large areas of data in inaccessible or hard to reach locations, combining high resolution photographs with GPS location information to provide you with a reliable and accurate package of information. The use of the drone is a far faster and safer means for inspecting high level [areas] where it may not be safe to walk, and removes the need for any high-level access equipment which can be costly, slow to operate, and has a limited operational reach."
For more construction technology insights, check out Construction Global magazine.