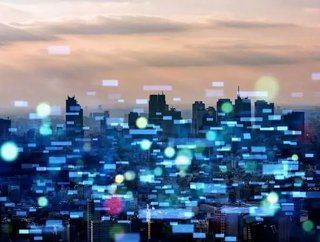 ConTech is the construction technology that is used for all the work that is done within the construction industry. The industry is changing.Perhaps n...
ConTech is the construction technology that is used for all the work that is done within the construction industry.
The industry is changing. Perhaps not as fast as so many others. Construction is falling behind other industries in the technology they use and how they use it. 
Construction Global takes a look at seven different ConTech platforms that every construction company needs to embrace for a brighter future. 
1. Virtual Reality
Virtual reality, or VR for short, is a major ConTech item within the construction industry.  From designing, planning and even the building phase. It has never been easier with this virtual reality component.  Construction companies who use virtual reality can create ultra-complex 4D models of buildings so that their clients can have an immersive experience before ground is even struck. 
These virtual reality models can be used by the construction operations teams to see if any problems or concerns can be found prior to the beginning of the work thus saving time and money. A precious commodity to any company. 
2. Augmented Reality
Many of those construction companies already using Augmented Reality will argue it is far more useful than virtual reality. This type of ConTech allows construction teams and their clients to walk through the 3D version of the augmented reality building.  This is a far more immersive experience as you get a better feeling of space and area. 
Amazing benefits like seeing where sockets are on walls, determining locations of cabinets, sinks, toilets etc. Augmented reality capabilities are improving daily, the level of detail available within a few years with this type of rapid development blows the mind. 
3. Wearable Technology
Accidents occur quite often at construction sites. No matter how strict the H&S regulations. It isn't feasible or cost effective to expect a construction site to ever be 100% safe 100% of the time. However, wearable technology is making sure that workers have the help they need immediately if something bad does happen to them on the job. 
This Apple Watch, for instance, can alert others when a person falls, slips, or trips, so help can be sent immediately.  As this type of technology continues to improve, construction companies may be required to use it if they want to be awarded jobs.
4. Construction software and mobile apps
Construction is one of the slowest industries in terms of digital transformation. However, construction software is slowly changing that.
In recent years, there has been massive levels of venture capitalists investing or larger companies buying up the startups, including Procore, Plangrid, Katerra, FinalCad, Fieldwire and so on.
5. Drones
Drones have been used on construction sites for a while now. This is new. The reason being it significantly reduces the number of accidents that occur from people working at heights. It also drastically reduces the costs for access equipment and risk assessments for hard to reach areas. 
No one will ever need to wonder what something looks like in these difficult areas. Instead, they can send the drone up and in real time see everything that they need to in order to make an informed decision.
6. Prefabrication
Prefabrication has gained popularity in recent years. Having items ready to use prevents delays from inclement weather or other factors.  However, technology is making it possible for everyone involved in a construction project to see the entire process of the prefabrication.
The conditions of a factory can be better managed and controlled than those on a site open to the elements. This streamlines the entire process, which frees up time for everyone, as they spend more time doing other necessary work.
7. Predictive Analytics
For the longest time, it has been a guessing game as to what risks are possible for every job. 
Technology has advanced to the point where programs can now determine which risks are higher than others for each job.  The program can analyse the information that is input by the subcontractors and suppliers, as well as the design plans and the site information, to determine which risks may play a factor when the work is being done. 
Construction companies are going to love using this type of technology, especially as it continues to improve and advance, because they will no longer need to question whether they are making the right decision.
8. Communication Amongst Job Sites
ConTech is especially important when it comes to communication amongst job sites, as delays can negate many of the profits of a job.  There is now technology, mobile apps, and software that allow every job site to connect and have access to the latest drawings, documents, and even RFIs. 
There is never an excuse for anyone at a site to never know what is going on with this type of ConTech.
ConTech is continuously advancing, what this space for future updates and developments.