Why Technology Should be an Architectural Focal Point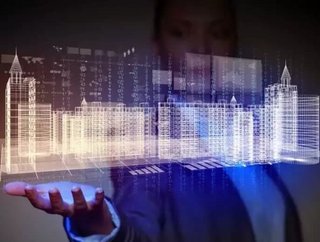 Between underwater dwellings, homes that sense and respond to their occupants, and windows that control the amount of light that passes through, it seem...
Between underwater dwellings, homes that sense and respond to their occupants, and windows that control the amount of light that passes through, it seems an architect's only limit is the depth of his imagination.
Although architects should continue to buttress their creativity with centuries of established knowledge, they can now supplement their designs with an abundance of recent scientific innovations. The application of new technology, however, is not so simple. Often, a shiny new gadget clashes with the aesthetics of a design and hampers innovation.
Solar panels, for instance, are becoming more efficient every year, but their clunky exterior has stunted their proliferation. Reconciling the conflict of aesthetic and utility has become the challenge of the 21st-century architect. And as design and construction continue to explore new frontiers, technology becomes a multifaceted architectural tool that will merge the old and the new.
High-tech form and function
To understand how new technology will impact architectural design, consider how motion sensors and more recently nano motion sensors are changing building design. Microelectromechanical systems (or MEMS) give modern structures a futuristic element, and their ability to detect small human movements makes a house or office building responsive to the needs of its occupants.
You can walk into a bathroom and wave your hand to turn the shower on, but MEMS' possible applications don't end there. Hospitals, daycare centers, and schools will become safer, more efficient places by increasing functionality and necessary reaction times. They can also conserve energy by turning off lights when they detect that a room is empty.
Green technologies are being incorporated into architecture in other ways, too. Landscape architecture utilises eco-friendly designs to achieve harmony and balance in the environment. 'Smart growth' communities, for example, help urban planners create parks and open recreational areas. Green materials help make buildings more energy-efficient.
Technology can influence architecture before it's built
Technology is transforming more than just the form and function of structures, though; it's impacting designs from their conception.
Visual modelling or simulation software allows designers to formulate ideas from the ether, helping them visualise the final product before any bricks are laid. This breathes life into an ancient process and enables engineers to develop a vision quickly and present it to decision makers in a way that stimulates their imaginations.
Technology will be increasingly used to sway public opinion about what is built. Architect Marc Kushner once said: "Fear of negative public perception of their projects can stop architects from taking risks." The key is utilising social networks, such as Instagram or Facebook, to gauge public sentiment and rally support for new constructions.
Where ideas are born
With so much going on, architects and engineers need a strategy to keep tabs on emerging technology and advance their own knowledge of its applications for architecture.
For a student of architecture, an internship at a cutting-edge design firm would offer great hands-on experience. Future magazine offers five internships that allow students to work with the brightest minds in the industry.
For recent graduates and industry veterans, the government offers grants and fellowships that help facilitate the development of cutting-edge tools and concepts. Governments have a vested interest in helping engineers build more energy-efficient structures, which means architects can find many avenues for support.
However for architects seeking subsidies, investments from private research firms might offer more leeway in experimentation.
Architects shouldn't just focus on the U.S., though. Although the United States remains the center of activity, attending international architectural conferences is important. Here, architects can discover new technology from all over the world and build international relationships with people who are dedicated to developing the latest and greatest tools and materials.
New technology has always influenced architecture, from reinforced concrete to the elevator. Innovative architects use technology as inspiration that challenges their designs and pushes society toward a more beautiful, sustainable future.
Gordon Group is a holding company for multiple e-commerce businesses, including Avanti Systems. AvantiSystemsUSA  is a European-based glass company that supplies and installs architectural glass wall and glass door systems. With over 25 years of experience, Avanti delivers world-class glass systems for offices and commercial spaces.