Tackling cold homes would save the NHS £540m per year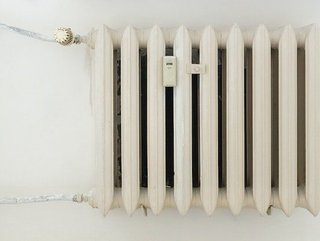 Tackling cold homes.
BRE's latest analysis quantifies the cost to the NHS of poor quality homes in England broken down by tenure by the first time:
BRE Group, a centre of building science in the United Kingdom and owned by charitable organisation the BRE Trust. has published The Cost of Poor Housing by tenure in England, which follows its 2021 analysis on the overall cost of substandard housing to the NHS. For the first time, BRE's research provides a breakdown of the impact of poor housing on the NHS in each of the owner occupied, privately rented, and socially rented sectors.
Of the 2.4mn homes in England which BRE identified as having a Category 1 hazard, there are 700,000 homes that are officially assessed as excessively cold.
This means that millions of people across the country could be at risk of ill health as a result of poorly insulated and inadequately heated properties. Excess cold is most prevalent among properties that are owner occupied or privately rented – homes which are more likely to have the lowest energy efficiency ratings (a band F or G). Over half a million owner occupied properties and 200,000 privately rented homes fall into this category.
Because of the long-running Decent Homes Standard regulations in the social housing sector, a comparatively small number – just over 20,000 – socially rented homes are excessively cold. Those living in owner occupied properties are most at risk of ill health caused by excess cold given their age, an average of 58 and health status.
The NHS bill to treat people impacted by excess cold of £540mn per year could be mitigated if action was taken to improve the efficiency and quality of England's housing stock, with a pay back of between 8 and 9 years.
Gillian Charlesworth, CEO, BRE, commented: "Today's analysis reminds us just how much of an impact poorly insulated and inadequately heated homes are having on residents and our public services, particularly in the poorest quality properties. Poorly insulated homes have an immediate impact on the health of the people who live in them, as well as being expensive to heat and a barrier to meeting our net zero ambitions. When local and national government know where the most problematic homes are from data like these, they can design targeted programmes to improve them.
"But these results are the tip of the iceberg. These are only the direct costs to the NHS of treating health problems from the very least energy efficient homes. With the current energy price crisis, families living in a much wider group of homes will be struggling to heat their homes this winter and so even more people are likely to face health problems as a result. This leaves them unable to work, and potentially having to remain in hospital for a long time if their home isn't safe to return to, meaning that the impact on the wider economy is even greater."