The details behind the £2 billion KKR John Laing deal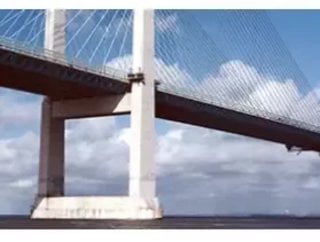 John Laing is set to capitalise on connectivity, renewable energy, transport and infrastructure projects after KKR announces £2 billion deal
Yesterday John Laing's board agreed unanimously to an all-cash £2 billion acquisition from Aqueduct Bidco, a newly formed company owned by funds advised by Kohlberg Kravis Roberts & Co (KKR) and its affiliates.
KKR has agreed to partner with Equitix, an experienced infrastructure investor, to jointly own John Laing's existing asset portfolio. Immediately following completion of the Acquisition, Equitix will acquire a 50 per cent shareholding in the existing asset portfolio which will continue to be managed by John Laing's management team.
It's a pivotal moment for John Laing. The company develops and owns mid-market infrastructure assets across the UK & Europe, North America, Latin America and Australia, and specialises in primary and secondary investment and asset management. 
Headquartered in London, it has operations in seven countries and invested in over 150 projects and businesses to date, across a range of sectors, including transport, social infrastructure, energy transition and digital infrastructure - all increasingly vital to 21st century life.
"KKR believes that John Laing has an attractive, established portfolio of infrastructure assets and a platform with significant expertise and growth potential," according to a statement issued to the London Stock Exchange. "These provide the appropriate risk/returns and an attractive pipeline of future infrastructure projects to meet the objectives of KKR's diversified core infrastructure strategy."
Specifically, KKR believes John Laing is well-placed to capitalise on connectivity, renewable energy and transport and growing demand for post-pandemic national infrastructure projects. The UK alone is planning to spend £40 billion on infrastructure projects.
Last month Brigid Investments, in which John Laing and Macquarie Capital are each 50% shareholders, announced it will invest in purpose-built, completed and let retirement living units developed in partnership with McCarthy Stone, the developer and manager of retirement communities. The investment is in line with its strategy of investing in platforms which are asset-backed, scalable and offer long-term, resilient cash flows.
Tara Davies, Partner and Co-Head of European Infrastructure at KKR, said: "Under private ownership and with flexible access to capital, John Laing can take a longer-term view as an owner and operator of assets during the next phase of its growth."
Connectivity is a growing sector, accelerated by COVID-19. John Laing has committed a total investment of up to €30 million (up to approximately £27 million) to acquire control of two German businesses, EFN eifel-net Internet-Provider GmbH and Jobst NET GmbH, and to fund the initial investment in fibre roll-out programmes over the next 12 months. 
EFN is a full-service provider offering mainly VSDL internet services to retail and business customers in rural areas and towns, predominantly in North Rhine-Westphalia, with a further presence in Rheinland-Pfalz and Baden-Württemberg in the western and southern part of Germany, whereas Jobst NET is a full-service provider offering mainly VSDL services to retail, business customers and housing associations in the northern part of Bavaria.
John Laing's Chief Executive Ben Loomes, said: "The pandemic and lockdowns have meant that our reliance on digital connectivity has never been greater, and has accelerated the transition to a more digital economy. We believe that the development of fibre-to-the-premises connectivity will play a key role in enabling digital inclusion and sustainable economic growth."
Renewables marks something of a u-turn. Only last month, John Laing sold its Irish wind farm, Glencarbry, to Greencoat Renewables. "This divestment is in line with the Group's strategy to reduce its exposure to Renewable Energy generation assets," it said, which followed sales of its Australian wind farm portfolio to First Sentier Investors, and in March, its Swedish wind farm, Rammeldalsberget, was sold to Slitevind AB for €8.9 million.
Yet a renewed focus on renewables would make sense, given decarbonisation is a strategic priority. The NGR project, for example, comprises the provision and maintenance of 75 new electric six-car trains for the South East Queensland suburban passenger rail network for a duration of 30 years and the construction and maintenance of a depot facility.
With KKR's support, the firm may look again on how best to join the green infrastructure dots. Ultimately companies of John Laing's stature will be the ones that decide whether net zero targets succeed or fail.