From the UK to Hong Kong: Talking retrofitting and restoration with Purcell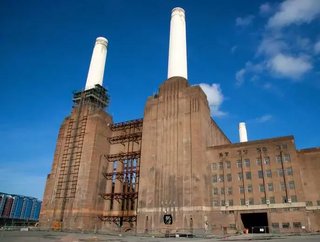 Purcell has more than 70 years of experience in architecture, master planning and heritage consultancy across a diverse range of retrofitting and regene...
Purcell has more than 70 years of experience in architecture, master planning and heritage consultancy across a diverse range of retrofitting and regeneration projects. The company's portfolio boasts the restoration and transformation of listed buildings and heritage assets, including significant UK icons such as the Palace of Westminster and Canterbury Cathedral. Purcell's skills have also been harnessed with cutting edge new builds and exemplar sustainable solutions. This spectrum of expertise has also been transferred overseas to the company's offices in Hong Kong and Australia.
Jeremy Blake, a Senior Partner at Purcell, explains the practice is known for working on heritage projects which need a careful and faithful conservation/restoration thrust, such as the Leighton House Museum in Kensington which won a Europa Nostra award. "We also go into heritage assets that need a new lease of life, potentially through their transformation, public accessibility or even a change of use. To that end, we're involved with the restoration of Battersea Power Station," reveals Blake "On a number of key projects like this we find they've become tired, not only in the condition of the fabric, but also in their engagement with their existing use – public or private."
Purcell's work is inextricably linked to sustainability, though Blake remembers much scepticism in the industry around early developments in this area. "What's happened since, particularly when oil prices surged, is the dawn of a commercial reality because of the genuine economic savings that can be achieved through responsible sustainability," he says. Paradoxically, Blake notes a phenomenon in the industry of what he calls 'eco-bling' or 'green-wash', where projects are not as sustainable as claimed. "There's a tendency for architects to focus on energy and water conservation, rather than examining the thermal performance of the building envelope beforehand."
READ THE FULL MAY EDITION OF CONSTRUCTION GLOBAL HERE
Blake also highlights the current alignment of BREEAM (Building Research Establishment Environmental Assessment Method), the world's leading sustainability assessment method for master planning projects, with LEED (Leadership in Energy and Environmental Design), a green building rating system. "Historically they've been two competing sustainable criteria which may become a singular international standard," he says, adding that because his clients have become far more hands on and savvy about the advantages of sustainability, there have been alternative measures introduced to the industry such as EDGE (Excellence in Design for Greater Efficiencies), the green buildings certification. "That has a much simpler, end-user set of tools which can be applied to see where you get your benefits and savings in three key areas: energy, water and the embedded energy in materials. Hoteliers we work with are using that tool rather than BREEAM or LEED as it is more responsive to their sector." Blake notes a definite shift with sustainability certification also offering a commercial benefit: "On many client briefs one of the first requirements is that a project has to be BREEAM excellent or outstanding. There are two aspects to sustainability: the enduring properties of our built heritage and the environmental issues prevalent in modern discourse."
To deliver those requirements, Purcell is embracing innovation and leveraging new technologies. "We've been implementing drone measured surveys," says Blake. "We used this approach on the central tower of Durham Cathedral which meant we didn't have to pay for scaffolding – it was the first time a drone survey had been used in that way." These drone surveys are used in Point Cloud where Purcell generates 3D models of measured surveys with laser scanners. "The degree of information we're now able to secure from drone surveys without a visually intrusive, potentially damaging and costly physical infrastructure like scaffolding gives us a very up-to-date and close picture from which we can develop useful base information for conservation, retrofitting and intervention."
Purcell is also using augmented reality to transpose proposals onto a pair of goggles to stand a client in their existing building and show them the transformation. "It allows our clients to be bold with their choices and more positive about decision-making with their plans," reflects Blake. "It enables the client to see the exact graphical representation of our proposal, enhancing the possibilities for positive retrofitting."
Among key partnerships, Purcell also collaborates with other practices and is currently working with the National Trust at Clandon Park. "We've previously worked collaboratively with Allies and Morrison (A&M) on the conversion of Arsenal's football ground (a historic listed building) into residential," adds Blake. "The National Trust approached us once A&M won the limited competition to work with them on the proposals (for Clandon Park). We've also worked with Herzog & de Meuron in Hong Kong and partnered with them on the Flinders Street Station in Melbourne which is how we established our office there." Purcell is also on the board of the AABC (Architects Accredited in Building Conservation) and engages positively with bodies like the UK Green Building Council. Meanwhile, through its heritage consultancy, the practice is providing CPD support (Continuing Professional Development) for the RIBA on their programme of new into old.
Blake believes retrofitting needs to be approached with sensitivity by the industry because there is a tendency to jump to conclusions about how aspects of a building can be harnessed without fully appraising the built asset they're starting with. "This is where the 'green-wash' and 'eco-bling' comes in," says Blake ruefully. "It's like a box of tricks that can be added universally without looking specifically at the inherent strengths and weaknesses of the building. For example, solid masonry walls, if dry and kept at the appropriate temperature internally, are incredibly thermally efficient. So, if you can address why it's damp and not thermally efficient, rather than just fully lining and insulating out, you can achieve a softer approach towards getting a building working environmentally and responsibly without a heavy-handed restoration."
Blake recognises it's a challenge in a climate where there is a controversial debate about the validity of u-values (a measurement of how effective a material is as an insulator) in assessing thermal efficiency of buildings, when thermal imaging is beginning to expose that u-value criteria is not always delivering the built solution that was promised on paper. "The thermal performance of a wall needs to be looked at in a different way than just a simple mathematical sum of individual components with test bed u-values. Thermal imaging has shown that what, based on design, should be blue, is significantly scarlet and leaking energy. Other building methods which, on paper, appear not to have the same thermal efficiency, when tested via thermal imaging, are proved to be more thermally efficient than what modern materials and u-values would show," adds Blake.
With 12 offices across the UK and three overseas, Purcell is both international and local with a spectrum of engagement from ancient monuments right through to cutting edge new build technology. "We are bespoke and innovative in that regard, across a range of architecture where we continue to win awards as experts in the field. We're both passionate and committed while remaining responsive to the operational and aspirational requirements of our clients," asserts Blake, who is proud of Purcell's National Portrait Gallery appointment to work with Jamie Fobert on the proposals for refurbishment and extension of the Grade I listed building.
In parallel, Purcell has been tasked with creating a home for a different kind of modern icon at Aerospace Bristol, for Concorde. Elsewhere, Purcell has worked on the Metropolitan Cathedral of Liverpool – the Frederick Gibbard structure needed significant conservation and restoration advice – while other iconic buildings in northwest England benefitting from its advice include Manchester Town Hall. "Overseas, we're working on a project in Hong Kong," adds Blake. "It's one of 16 buildings that remain of the historical core followings years of redevelopment. We're retrofitting and transforming those buildings into an arts hub featuring a gallery, auditorium and ten restaurants."
Purcell's expertise has also been brought into the Battersea Power Station project. "We're aiming to minimise intervention while consolidating and conserving an iconic national landmark," says Blake. "An unusual period and content, it includes a variety of artefacts internally along with the switchgear room. It's not just the chimneys – which, ironically, had to come down and be replaced – but all the brickwork."
Blake predicts that retrofitting and restoration projects like these, with sustainability in their heart, are an unsung growth market. "Around 85% of our building stock is more than five years old. In time it will all need consideration of retrofitting which creates all sorts of opportunities with regeneration and renewal projects in our towns and cities," he notes. "Beyond that, if you look at the rejuvenation that's now being encouraged in the UK's seaside resorts and market towns, it contributes to how our communities are being transformed, which is related to urban renewal and can come on the back of infrastructure and transport hubs. You see it when you look at the impact of the Elizabeth line in London and trams in cities like Manchester and Edinburgh. Areas that were in serious social decline are becoming very attractive for inward investment and regeneration. Often, that investment immediately goes into restoration and retrofitting to bring tired building fabric into 21st century usage."
Looking ahead, Blake is keen for Purcell to further develop and orchestrate its technical skills while reaching out to stakeholders and developing frameworks. "We've just embarked upon a strategic alliance with Oracle software and we're looking to do our first project retrofitting a building with them in Ireland," he reveals. "We're not complacent with our own pedigree, heritage and skillset – we want to expand, consolidate and grow into new areas."