China's CSSC begins shipyard project on Changxing Island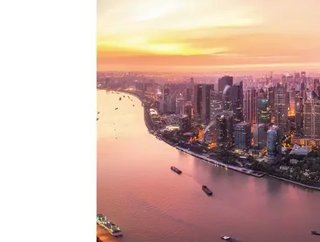 Construction of advanced new shipyard will boost country's technical level and efficiency in building shipping vessels...
China State Shipbuilding Corporation Limited (CSSC), the state-backed manufacturer of frigates and amphibious assault and landing ships, has begun construction of an advanced new shipyard which will boost China's technical efficiency.
According to a statement released on WeChat, the commencement ceremony for the construction of the second phase of the Changxing Shipbuilding Base Project under CSSC was held on Changxing Island, marking the start of construction of the new shipyard for CSSC Hudong-Zhonghua Shipbuilding (Group) Co Ltd.
The statement adds that the first phase of the shipyard construction will be completed by the end of 2023, covering an area of 2.15sq kms out of a total of 4.32sq kms. 
The first phase will include a research and development building, joint hull workshop, curved section assembly workshop, module centre for outfitting, painting workshop, an indoor and outdoor dockyard, dock basin, and a dock for outfitting, providing enough production capacity for six specialist ships a year.
The new shipyard will be equipped with a modern assembly shipbuilding mode with advanced production concepts to ensure a high quality of products and raise production safety. Intelligent design, automated production, big-data management, and other technologies will be applied.
CSSC will eventually move into the new shipyard entirely and plans to invest $2.8 billion into the development of the new shipbuilding facility.
Speaking during the ground-breaking ceremony, officials highlighted the strategic cooperation between CSSC and Shanghai Municipal Government, which aims to promote the optimisation of shipbuilding enterprises, with the goal being to transform Changxing Island into a centre of green shipbuilding technology, with intelligent production lines and a world-class integrated assembly, system modules and production facility.
Another one of CSSC's shipyards – the Jiangnan Shipyard – was relocated to the island in 2008.
China finalised the merger of the China State Shipbuilding Corporation (CSSC) and the China Shipbuilding Industry Company (CSIC) in 2019 to create a massive state-owned shipbuilding group. 
In an announcement at the time, the Chinese government said that the new entity would become the world's largest shipbuilder by sales and backlog, with a 20 percent share of the global market, $110 billon in assets, and more than 300,000 employees.