Royal Adelaide Hospital leads the way in sustainability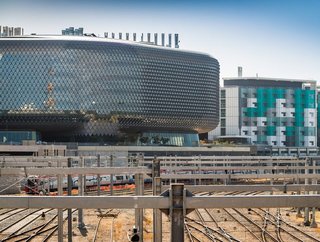 Royal Adelaide Hospital has recently been recognised as one of the first large-scale hospital complexes in the co...
Royal Adelaide Hospital has recently been recognised as one of the first large-scale hospital complexes in the country to receive a 4 Star Green Star - Healthcare as Built rating from the Green Building Council of Australia (GBCA). 
"Royal Adelaide Hospital is part of a steadily expanding group of public projects that delivering shared value through sustainable building practice," GBCA's Chief Executive Officer, Romilly Madew, has said.
"Nationwide, the number of healthcare facilities pursuing Green Star certification is now well into double digits, reflecting the growing recognition that sustainable design can boost efficiencies in hospitals while also actively contributing to better patient outcomes."
"Research from the World Green Building Council has shown that incorporating green design in hospital infrastructure can deliver an 8.5% reduction in hospital stays, 15% faster recovery rates, a 22% reduction in the need for pain medication and an 11% reduction in secondary infections," she continues.
See also
"Green Star buildings deliver significant savings, producing 62% fewer greenhouse gas emissions and using 66% less electricity than average Australian buildings. The sustainability elements of Royal Adelaide Hospital add up to hugely improved amenity for patients, visitors and staff."
The site encompasses up to 3.8 hectares of landscaped environment, including more than 70 internal themed courtyards and sky gardens across the hospital's nine levels, such as the Spinal Garden and an Aboriginal Garden, creating a 1.6-hectare footprint of green space within the hospital.
With the aim to achieve net zero emissions by 2050, the hospital has sought to optimise natural daylight to boost energy efficiency, and also utilise high efficiency water fittings, where water is captured and recycled throughout the facility. An onsite cogeneration system provides the required heating to the building.
The Royal Adelaide Hospital sits alongside the state's other leading Green Star healthcare facilities including the Lyell McEwin Hospital's Inpatient Building and the Flinders Medical Centre.
"Together with broader energy measures, these projects are moving South Australia further down the path towards the zero emissions future to which we are all committed,' added Madew.