Six Factors to Consider Before your Next Property Investment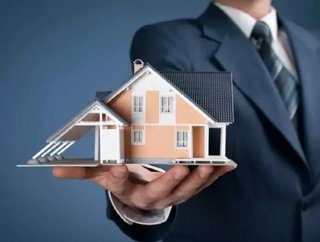 For those considering purchasing real estate, there are many trends to consider before purchasing a property. Now is a great time for sellers. According...
For those considering purchasing real estate, there are many trends to consider before purchasing a property. Now is a great time for sellers. According to Realtor's April of 2014 National Housing Trend Report, the prices for single-family homes are on the rise, which indicates that the real estate market is recovering from the low numbers of last year. For those looking to invest in property, it's important to be aware of the direction that real estate is moving toward before purchasing.
Millennial market
Millennials are literally moving the real estate market as they migrate to new cities. Millennials fled Washington, DC, during the recession, but the Wall Street Journal reports that the city saw a growth of more than 12,000 people in the 25 to 34 year old demographic between 2010 and 2012.
Young professionals often makeup the backbone of any major city's real estate market, and as they move into new cities, the prices of properties go up as local demand escalates for single family homes. As Generation Yers reach the age of adulthood, they are more likely to be seeking permanent residences and smart real estate developers should seek out cities like Denver, Portland, and Houston.
Climbing prices
Whiles sales are down, prices for property continue to grow. According to numbers published on Bankrate, the average price for previously owned homes climbed 9.1 percent from February of 2013 to February of 2014. If you are considering purchasing a property this year, it may be best to do so immediately. If property values continue their rapid climb, a swift investor may see an immediate return on investment in the course of just a few short years. While sales are currently down, purchasing a property for the intent to improve exteriors or other renovations to increase market value may lead to a valuable turnaround in the immediate future. Some experts believe that seller advantage may dry up in the next few years, so it is important to act now before the trend ends. Hesitation may mean missing out on a rising wave.
Eco-friendly developments
Consumers and potential homeowners are showing a marked increase in interest concerning eco-friendly construction options for their homes and offices. Currently, major cities are responsible for three-quarters of all worldwide energy use and 80 percent of worldwide greenhouse emissions in the form of energy used to heat and cool buildings.
Decreasing the energy consumption of properties is a powerful selling point for those who build and develop properties, and the inclusion of sustainable power service in the form of solar panels can be a unique and powerful tool in the real estate investor's toolkit. Older properties that are renovated with new amenities that save on power consumption are more likely to be appealing to homeowners in the near future as awareness in ecological impact continues to spread among consumers.
Apartments and condos are suffering
While the market for apartments, condos and other multifamily housing climbed sharply during the recession, the market is now glutted with apartments, and condos and developers are wary to build new ones. Interest from high-end consumers in luxury apartments has waned as well, and many developers are looking to switch apartment buildings into condos within the next several years, according to CBS News.
For investors who currently own apartments, it may be a wise decision to follow this trend before competitors capture the condo market in your city with these renovated properties. For those in construction, building new apartment properties is a weak investment for the coming years.
The new suburbia
Suburban development has seen a decline in interest among developers, but where it is happening developers are seeking to commission traditional urban projects. In these areas, public transportation and other amenities that are usually found in urban zones are finding traction, perhaps as a response to millennials concentrating in these residential areas as they begin to settle down.
Looking for suburban areas that are seeing these developments is key to the suburban development investor. If an area is not experiencing the development of infill amenities, it is most likely a dead investment.
Job growth
Employment opportunities are beginning to meet and even exceed their prerecession high point in many markets including Austin, Houston, and Nashville. These numbers point to a positive trend towards real estate purchases in cities experiencing this kind of employment growth. As employment increases in a city it bolsters the real estate market and creates demand for housing.
Purchasing property now in cities like Austin, which is currently more than 10 percent above its prerecession employment numbers according to a study published by the Urban Land Institute, is quickly becoming a dominant trend among those looking to invest in real estate that is sure to pay off in the immediate future.