U.S. Senate approves US$1trn bipartisan infrastructure bill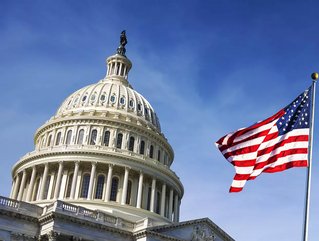 The U.S Senate has passed the US$1trn bipartisan infrastructure bill with a final vote of 69-30
The U.S Senate has approved the US$1trn bipartisan infrastructure bill following a vote of 69 to 30. The move comes after months of bipartisan negotiations, and the bill has been described as a historic piece of legislation that could "reshape American lives for decades". 
The bill satisfies U.S. President Joe Biden's recent call for the two major parties involved - the Democrats and the Republicans - to collaborate on the delivery of his top priorities. The legislation includes US$550 billion in new funding for transportation, broadband, and utilities. However, the Democrats are continuing to put pressure on the House of Representatives for even more spending. 
An end to the White House's struggle to forge a US infrastructure plan
The bill's approval ends a month-long slog for the White House and both parties in Congress to forge a plan to rebuild American roads, railways, public transit, water systems, power grids, and broadband. Congress for years failed to agree on a comprehensive infrastructure plan, which supporters in both parties say will boost the economy and create jobs.
"The bipartisan Infrastructure Investment and Jobs Act will modernise and upgrade our roads, bridges, ports, and other key infrastructure assets," the 10 senators who crafted the bill, led by Republican Rob Portman of Ohio and Democrat Kyrsten Sinema of Arizona, said in a statement Tuesday.
In a statement at the Whitehouse, President Biden said: "I want to thank those senators who worked so hard to bring this agreement together. I know it wasn't easy. For the Republicans who supported this bill, you showed a lot of courage. And I want to personally thank you for that."
Acknowledging the challenges the bill faces in the House set by the Democrats, President Biden said he was looking forward to winning over the Chamber, adding he was "optimistic". 
Senate Majority Leader Chuck Schumer, whose leadership President Biden described as "masterful," congratulated negotiators for working for months on the legislation and hinted at the next political battle over additional spending.
"Today the Senate takes a decade's overdue step to revitalise America's infrastructure and give our workers, our businesses, our economy the tools to succeed in the 21st century," Schumer said.
"Of course, we Democrats believe we need to do much more. We are moving on to a second track, which will make generational transformation," he added.