Top 5 US construction projects in 2015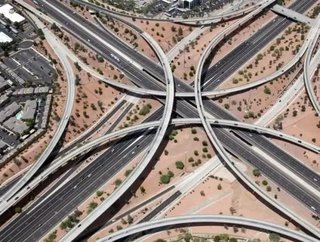 Although the construction industry has seen some rough patches the past decade, commercial construction projects in the US are steadily increasing.From...
Although the construction industry has seen some rough patches the past decade, commercial construction projects in the US are steadily increasing.
From high rises to highways and every commercial project in between, large-scale construction is seeing a resurgence all across the country.
Here are a few commercial construction hotspots in the United States:
States with most commercial construction
As US cities continue to expand, commercial construction is keeping up with growing infrastructures. Although cities like Tampa, Baltimore, and San Jose are experiencing a boom in commercial construction with billions of dollars in future projects, there are other US cities that take the construction cake.
According to United States Census Bureau's Metropolitan Statistical Areas, commercial construction projects in New York, N.Y. exceeded the $20 billion mark in 2014 alone. Tied for second place are Dallas and Houston with $11.1 billion in commercial construction projects. Other notable cities are Los Angeles and Miami, which both exceeded the $6 billion mark in commercial construction projects.
Infrastructure projects
Infrastructure projects are rapidly growing in metropolitan areas across the United States. For example, O'Hare International Airport is getting an $8.8 billion facelift in order to better serve the 65 million passengers that fly through the airport each year. The Dulles International Airport in Washington, D.C. is getting a similar facelift and a new 20-mile transit system to the tune of $6.2 billion.
As for roadways, the Volkert engineering firm signs on for $2.3 billion highway project that is aimed to alleviate traffic on the Interstate 4 stretch between Orlando and Tampa.
The commercial construction project will cover 21 miles of interstate and take an estimated 6.5 years to complete.
The airport projects above are receiving funding on the federal level as well as using funds from passenger fees. The Florida interstate project is mostly relying on federal grants as well as funding from the state's toll system.
Future interstate construction
The United States is covered with highways, byways, and interstates.
As populations continue to increase, so does the need for more interstates. There are currently two major interstate additions planned for the future: Interstate 11 and Interstate 41.
Instate 11 will run through Tucson and Phoenix, Arizona and end in Las Vegas, Nevada, which is nearly 300 miles of roadway. Interstate 41 will run 175 miles from Russell, Illinois to Green Bay, Wisconsin. Both of these massive projects are sure to keep commercial contractors busy for years to come.
Other interstate proposals include routes in the Southeast, Midwest, and Northeast totaling hundreds of miles in new interstate. Although these proposals haven't been set in motion yet - when they are - commercial infrastructure projects in the US will likely skyrocket.
Improving infrastructures
From state to state and city to city, commercial construction is helping to improve the country's infrastructures. With private companies concentrating in the construction of office buildings and high rises, these structures are changing cityscapes for the better.
Government contractors are completing overpasses and interstate additions at impressive rates.
These government infrastructure projects are helping to support other private sector commercial construction projects by making it easier to access and commute to growing metropolitan areas.
When it comes to commercial construction, the US is expanding by leaps and bounds.
Adam Groff is a freelance writer and creator of content. He writes on a variety of topics including U.S. and global construction.