3D Printing – An overview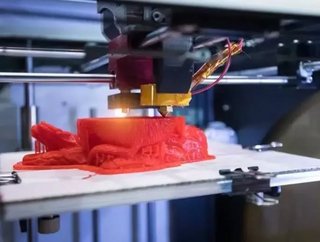 For many, 3D printing is still a subject which remains in the background, and is yet to be bought to the forefront of the construction industry. However...
For many, 3D printing is still a subject which remains in the background, and is yet to be bought to the forefront of the construction industry. However, its presence is growing and has no signs of going away. With 3D printing set to revolutionise the construction industry with regards to productivity, health and safety and higher quality results, we take a look at how 3D printing has been gaining momentum.
How will it benefit the construction industry?
Known to become part of the Fourth Industrial Revolution, which has been described by the World Economic Forum as "the advent of "cyber-physical systems", involving entirely new capabilities for people and machines", the piece expands: "While these capabilities are reliant on the technologies and infrastructure of the Third Industrial Revolution, the Fourth Industrial Revolution represents entirely new ways in which technology becomes embedded within societies and even our human bodies. Examples include genome editing, new forms of machine intelligence, breakthrough materials and approaches to governance that rely on cryptographic methods such as the blockchain."
3D Printing will provide increased advantages within the construction and building industry and will transform traditional services, procedures and processes. Although 3D Printing will begin to become a more expensive way to build, it is widely thought that long-term this will become more cost-effective, in comparison with the rising costs of labour. In addition, the implementation of upgraded technologies and automation will enhance and accelerate the completion of construction projects, become and showcase high-quality results.
The use of sophisticated technologies will also provide a number of benefits for designers and architects, providing increased flexibility and personalisation, disregarding traditional construction methods and will ensure increased opportunities within construction and development.
3D Printed Houses
Projects completed through 3D Printing methods are seen in areas such as Dubai, who are consistently at the forefront of design and innovation, but countries such as the US and China are not far behind. Cazza Construction has been responsible for completing a number of 3D Printed houses within Dubai, with the belief that utilising newfound technologies and automation will provide long--term advantages. Spearheaded by Chris Kelsey, the company has placed significant investment within mobile printing robots, which can build entire homes in a matter of days. The transformation also aligns with the region's aim to implement 3D printing in over 20 percent of building works by 2030.
China has also been implementing 3D Printing within their operations since 2014, constructing and complete several projects with the technology to a high standard, abiding by world-class health and safety legislations, according to Dezeen.
VINCI Construction has also been testing the waters, realising the possibilities within 3D printing, and has partnered with XtreeE in order to strengthen their knowledge and presence through this technology. In a press release, Jérôme Stubler, Chairman of VINCI Construction, said: "3D printing offers revolutionary potential for the construction sector and VINCI Construction plans to be in the vanguard of the move to introduce it. Following the recent creation of a joint venture with the SunPartner company aimed at developing the solar technologies of the future, this partnership with XtreeE is a further illustration of the drive to innovate in construction."
Philippe Morel, Chairman of XtreeE commented: "This agreement is a new step forward in the expansion of our company. We strongly believe that our 3D printing technology will be a central part of the next wave of ground-breaking developments in construction. The partnership with VINCI Construction, a world leader in the sector, will enable us to develop new solutions around the world."
Read the January 2017 issue of Construction Global here